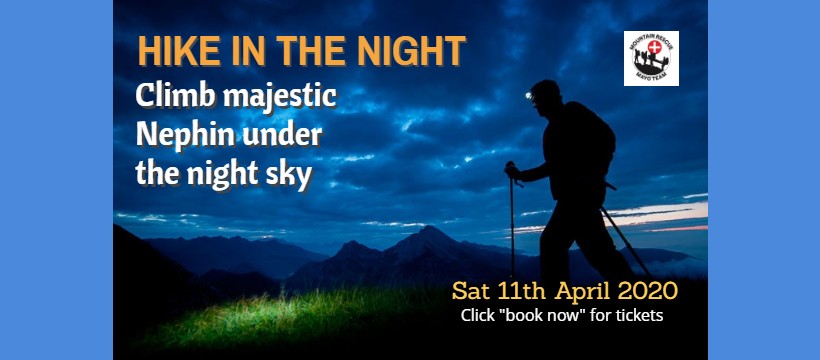 2020 Hike in the Night with Mayo Mountain Rescue Team: Saturday 11th April 2020.
An opportunity to hike majestic Nephin under the guidance of members of the Mayo Mountain Rescue Team.

Hike In The Night (formerly Moonlight in Mayo) is a fundraising event run by MMRT to raise vital funds which keep this Emergency Service operational 24hrs per day, 7 days a week, 365 days a year.